Gas Line Repair in Tarrant County
Service: Gas Line Repair
Location: Tarrant County, TX
Company: Cowtown Plumbers
Contact: 817-286-5198
---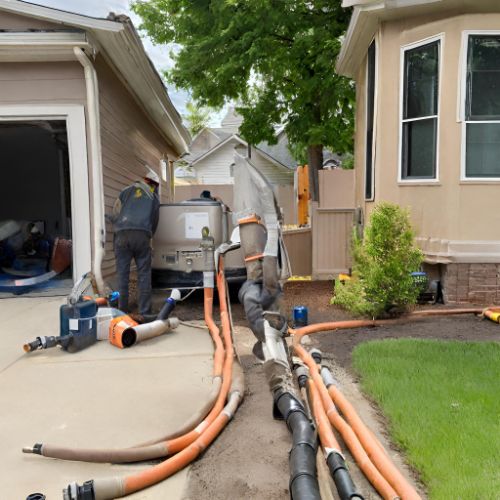 Faulty Gas Line Repair in Fort Worth, TX
While essential to many households for daily tasks like cooking and heating, gas lines come with inherent risks if not maintained properly. A compromised gas line can pose serious hazards, from health risks to potential fires or explosions.
At Cowtown Plumbers, we recognize the critical importance of ensuring your gas lines are safe, secure, and functioning optimally.
Based in Tarrant County, TX, our seasoned professionals bring a meticulous approach to gas line repair, ensuring the safety of your loved ones and property.
If you suspect any issues with your gas line or seek preventative maintenance, know that Cowtown Plumbers is here to deliver swift, efficient, and expert solutions. Your peace of mind is just a call away.
---
Cowtown Plumbers' Gas Line Repair Process
Ensuring the safety and reliability of your home's gas line is of paramount importance. At Cowtown Plumbers, we've honed a meticulous and systematic approach to gas line repairs, ensuring every job meets the highest safety and quality standards.
Here's an overview of our comprehensive gas line repair process:
Initial Assessment: Before diving into repairs, our experts thoroughly assess your gas line system. This helps identify the extent of the damage, potential risks, and the best approach to resolve the issue.
Safety First: As a precaution, we'll shut off the main gas supply to prevent any potential hazards while we work on the repair. Your safety is our top priority.
Diagnostic Testing: We pinpoint the exact location and nature of the leak or damage using state-of-the-art equipment. This ensures targeted and efficient repairs.
Tailored Repair Plan: Based on the diagnosis, our team will devise a repair plan tailored to the specific needs of your system. Before work begins, you'll be briefed on the process, potential solutions, and associated costs.
Expert Repairs: Our experienced technicians will perform the repair, employing industry-best techniques and equipment. Whether it's a minor fix or a major overhaul, we ensure the highest quality of workmanship.
Testing: Once repairs are completed, we conduct a series of tests to ensure there are no leaks and that the gas line system operates safely and efficiently.
Site Cleanup: We respect your home and space. Our team ensures the work area is cleaned post-repair, leaving no trace behind.
Final Review: Before concluding, our team will walk you through the repairs made, offer guidance on preventive maintenance, and ensure you're satisfied with our service.
24/7 Support: Post-repair, should you have any concerns or queries, our team is available round the clock. Your peace of mind is our ultimate goal.
Choosing Cowtown Plumbers means choosing a team that treats your home's gas line system with the utmost care, expertise, and professionalism.
---
Gas Line Installation
Setting up a new gas line is a complex procedure that demands precision, expertise, and adherence to safety regulations.
Cowtown Plumbers prides itself on delivering seamless gas line installations, ensuring functionality, safety, and longevity.
If you're considering a new gas line for your Tarrant County, TX home, here's a glimpse into our meticulous installation process:
Consultation & Assessment: Our journey begins with understanding your specific needs. Whether you're adding a gas fireplace outdoor grill or transitioning your entire home to natural gas, we evaluate the requirements and layout of your property.
Safety Protocols: Before installing, we ensure all safety measures are in place, including securing necessary permits and adhering to local building codes.
Design & Blueprint: Based on the initial assessment, our experts draft a detailed blueprint of the proposed gas line route, ensuring minimal disruption to your property and optimized functionality.
Trenching & Excavation: Where required, our team will perform careful trenching, ensuring the path is prepped for the new gas line while preserving the integrity of your landscape.
Pipe Laying: Using high-quality, durable materials, we lay down the gas line, ensuring connections are tight and secure.
Pressure Testing: Before activating the line, we conduct pressure tests to ensure there are no leaks and that the system can handle the gas flow safely.
System Activation: With everything in place, we gradually release gas into the system, calibrating appliances and fixtures as needed.
Safety Inspection: A final, comprehensive safety check ensures that the installed system meets all safety standards and is ready for regular use.
Guidance & Education: We believe in empowering our customers. Our team will guide you on the safe usage, maintenance, and potential signs to watch for in the future.
Follow-up & Support: Your relationship with Cowtown Plumbers doesn't end post-installation. We're always available for questions, concerns, or future maintenance needs.
Regarding gas line installations, there's no room for shortcuts or compromises. Trust Cowtown Plumbers for a process that prioritizes safety, quality, and satisfaction.
To discuss your gas line installation needs or for any queries, contact us at 817-286-5198 today!
---